With invitation code 77660078527627
This village is a quite heart of Cinque Terre and it offers a relaxing and peaceful atmosphere more than any other villages of Cinque Terre.
Corniglia differs significantly because of its elevated position above the sea, located on a rock 100 meters asl in the middle of vineyards. It is known as "Balcony of Cinque Terre" and it is the only village being almost inaccessible from the sea. Actually there is a small road that leads to the sea, steep and very narrow, but this is about climbing, not walking.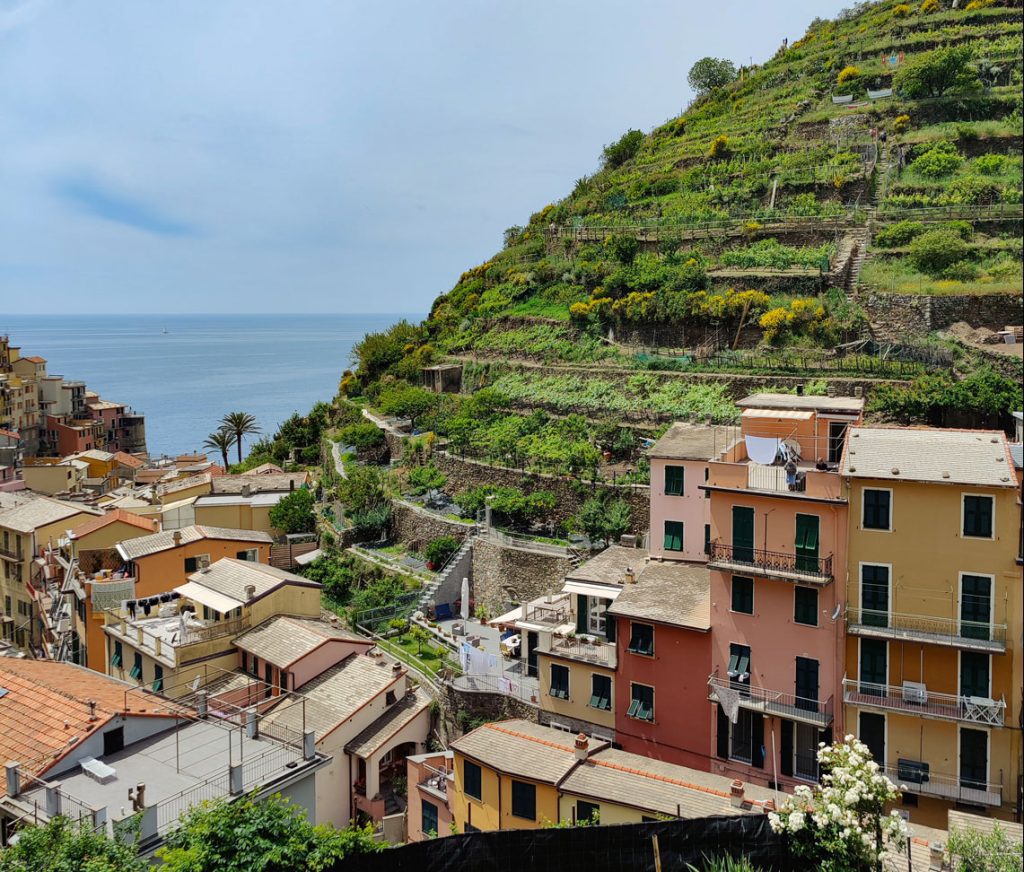 The village is connected by the famous Lardarina staircase, 382 steps and 33 ramps that lead from the train station of Corniglia to the historical center. The climb is quite challenging, but equally impressive. Probably the staircase has a deterrent role because the effort needed to climb has helped saving the village from the invasion of mass tourism.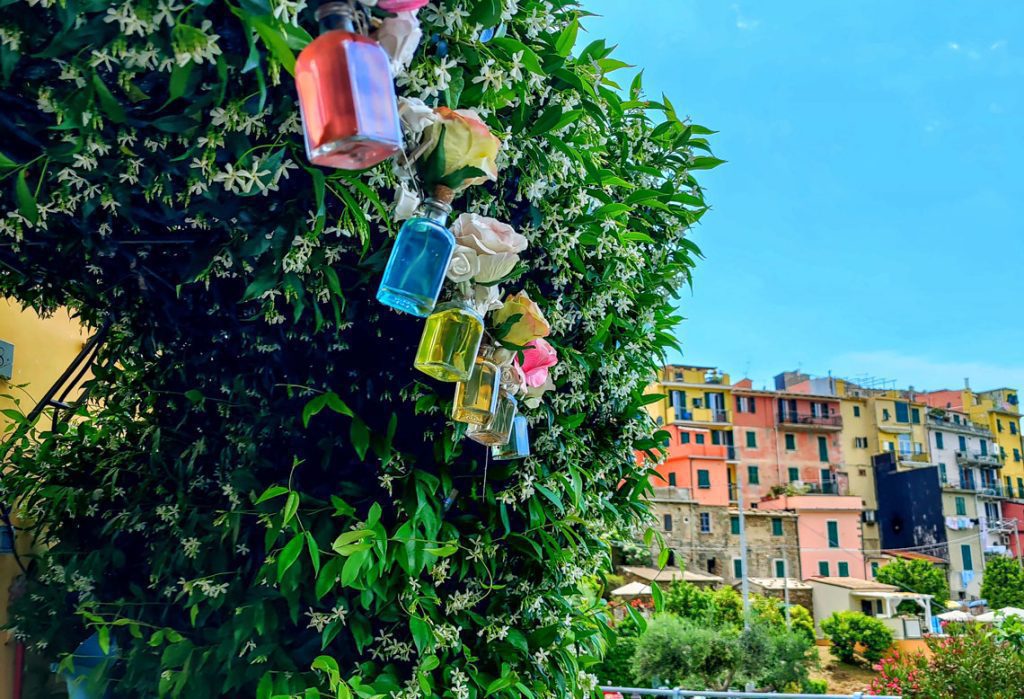 There are benches to rest along the way however Corniglia remains the least visited village of Cinque Terre. If you think you can't do it there is also a bus that guarantees frequent trips both up and down from Corniglia. I clearly opted for the steps.. 😉.
The old town is enchanting with its labyrinthine alleys and colourful little houses. You will find local bars and restaurants tucked into cobbled streets and a knockout coastal view.
Corniglia does not have a port, which is why its economy focuses more on agriculture than on fishing, thanks to the works carried out over the years to make productive and cultivable the steep and rocky sides of the hill. Today the terraces are full of vineyards that produce the Vernaccia di Corniglia, a delicious white wine cultivated since Roman times.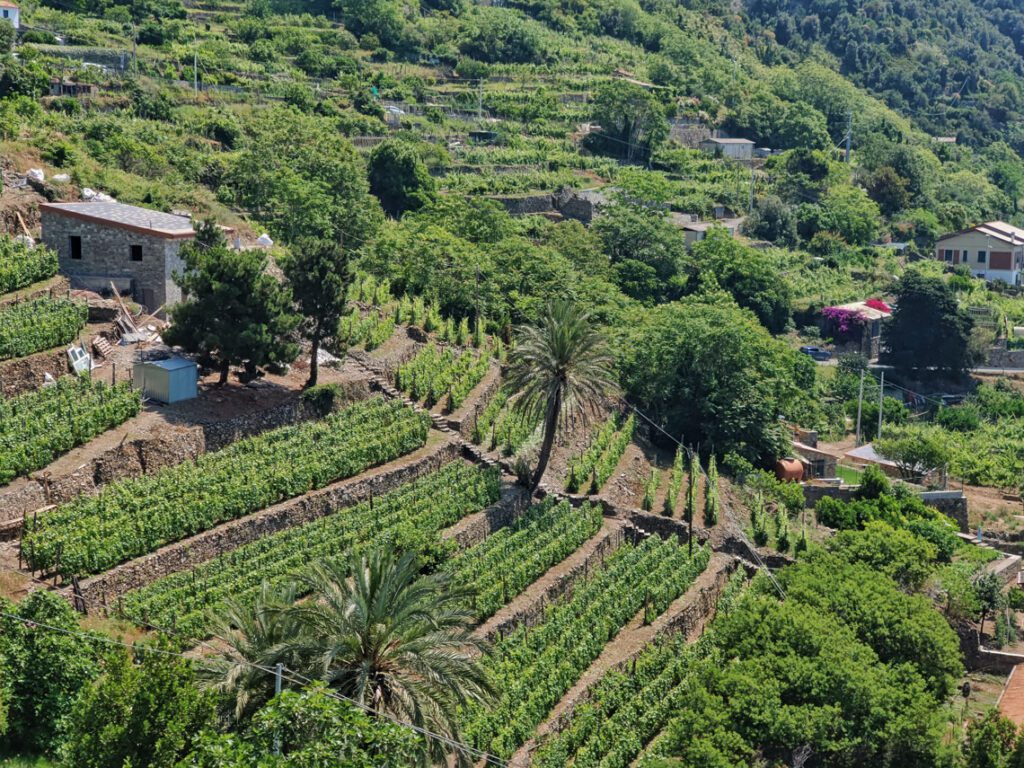 Worth visiting in Corniglia
The Church of San Pietro – Chiesa di San Pietro. Located on the main square of Corniglia, the Church is an example of Baroque architecture with the addition of Gothic and typically Ligurian elements.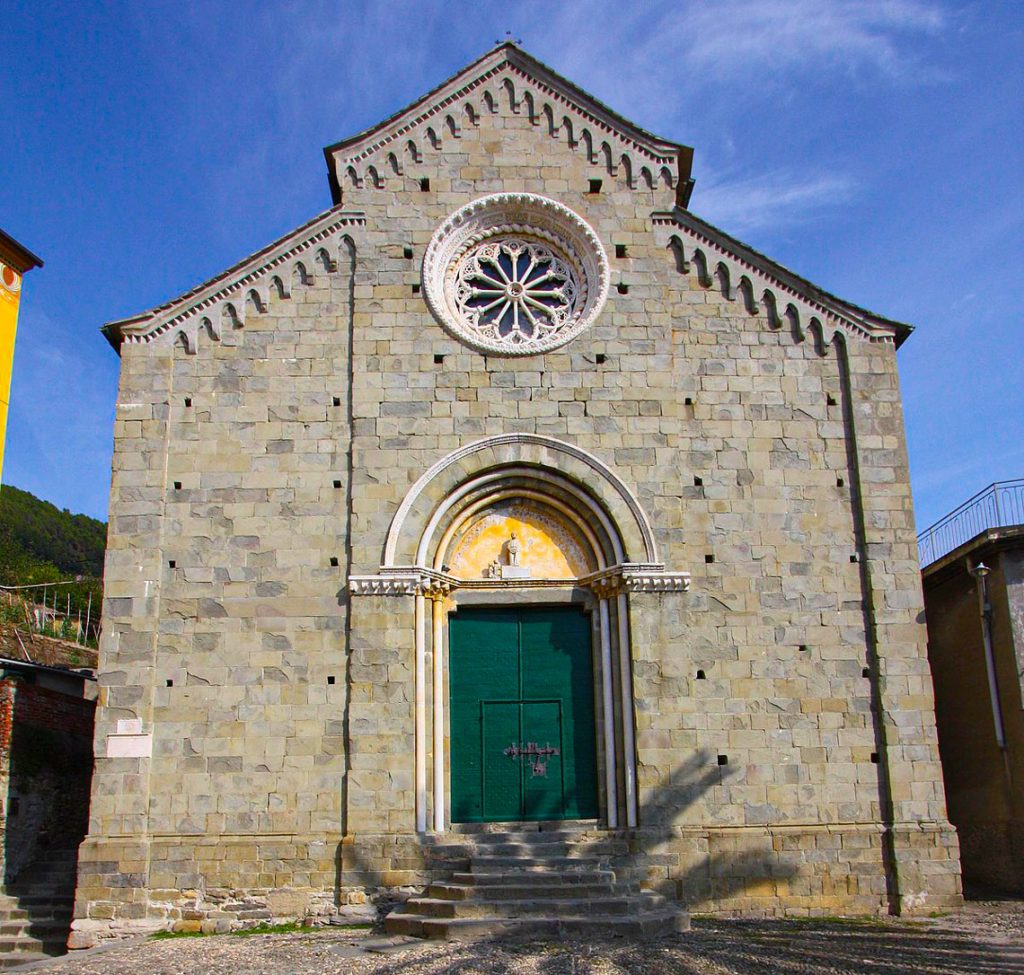 The oratory of the Disciplinati di Santa Caterina is of eighteenth century origin and in its rear part opens a panoramic terrace overlooking the sea.
Belvedere on the terrace of Santa Maria where you can admire all the Cinque Terre. Without doubt this is the most spectacular view of Corniglia. Unmissable!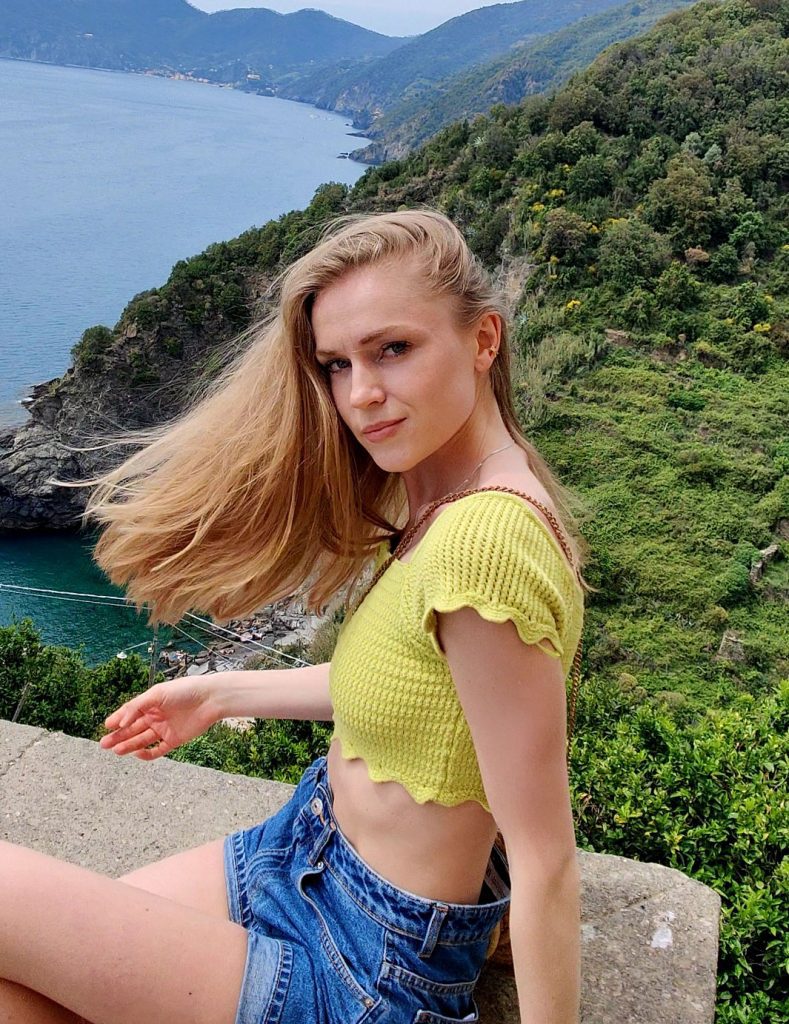 Where to eat in Corniglia
I higlhy reccomend to stop at Da Cecio to enjoy lunch with fresh seafood dishes and a magnificent view.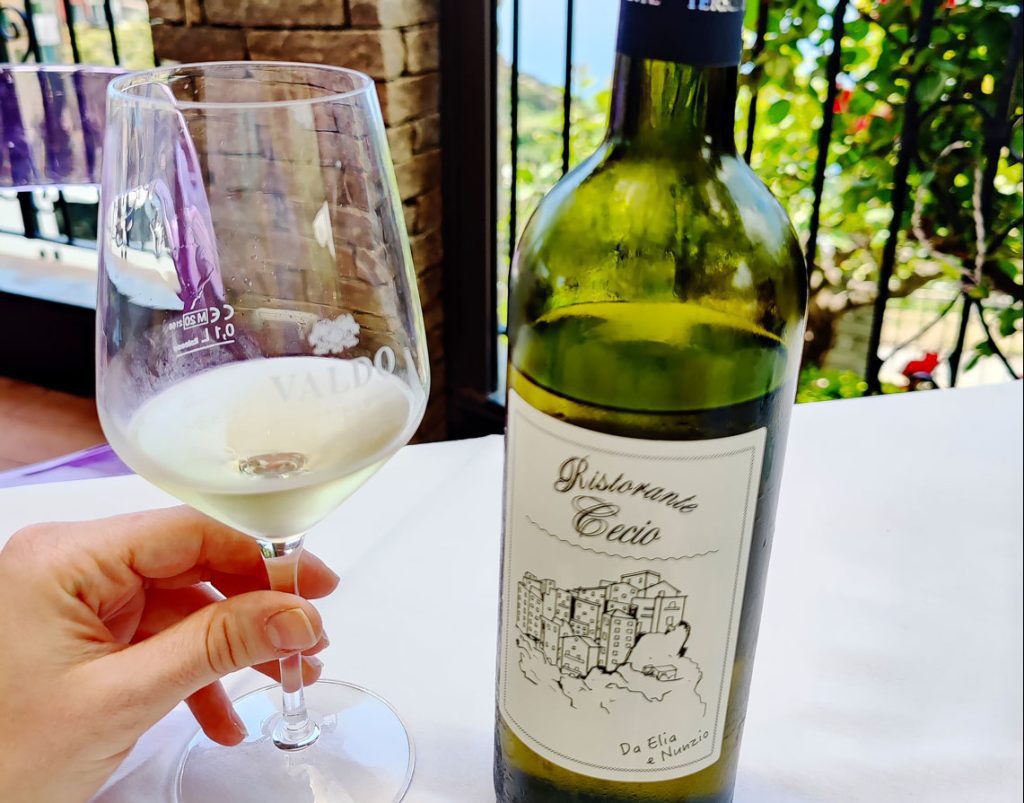 The restaurant has a beautiful terrace on Corniglia and offers excellent quality of traditional dishes with a touch of originality.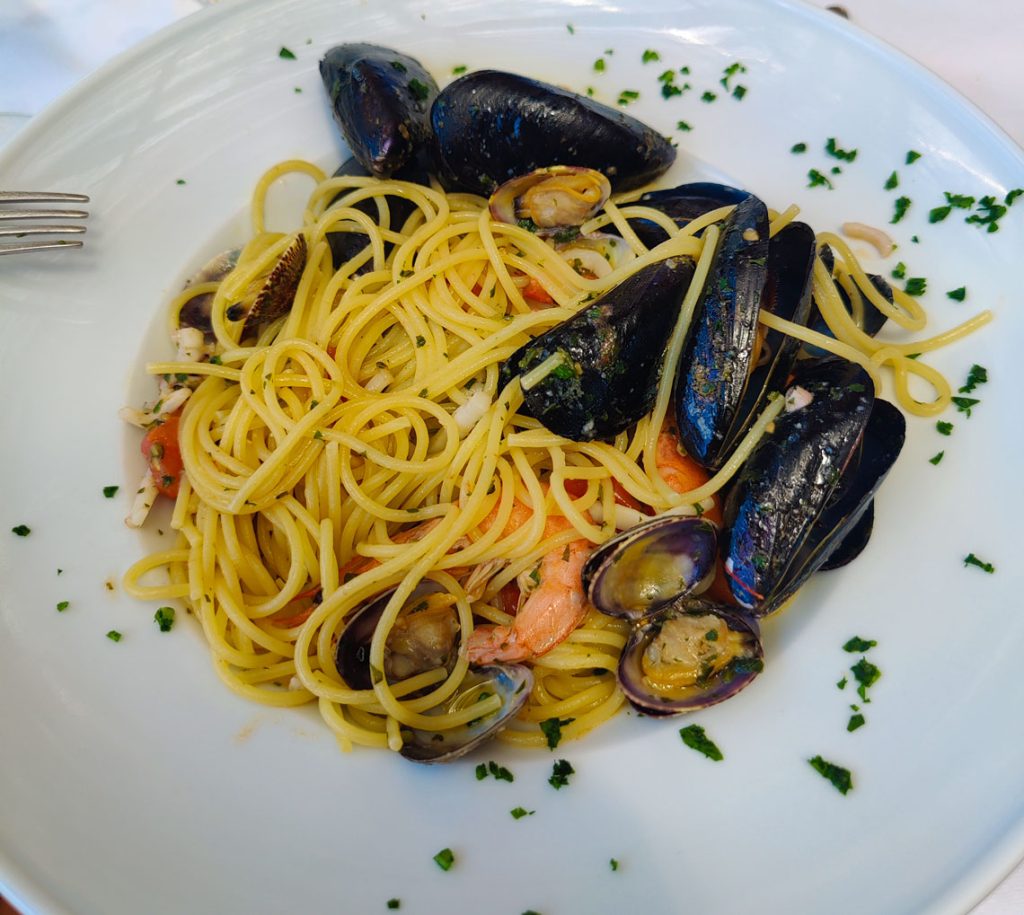 It's not an ordinary turistic place, on the contrary, the place is very popular among the locals and it's better to book the table in advance.
Another one restaurant with a beautiful terrace and a quality kitchen is la Posada. Here you will not find the usual tourist dishes but more elaborate dishes prepared with quality ingredients and many local wines. I can only recommend it to anyone passing through Corniglia.  The bruschetta selection was excellent.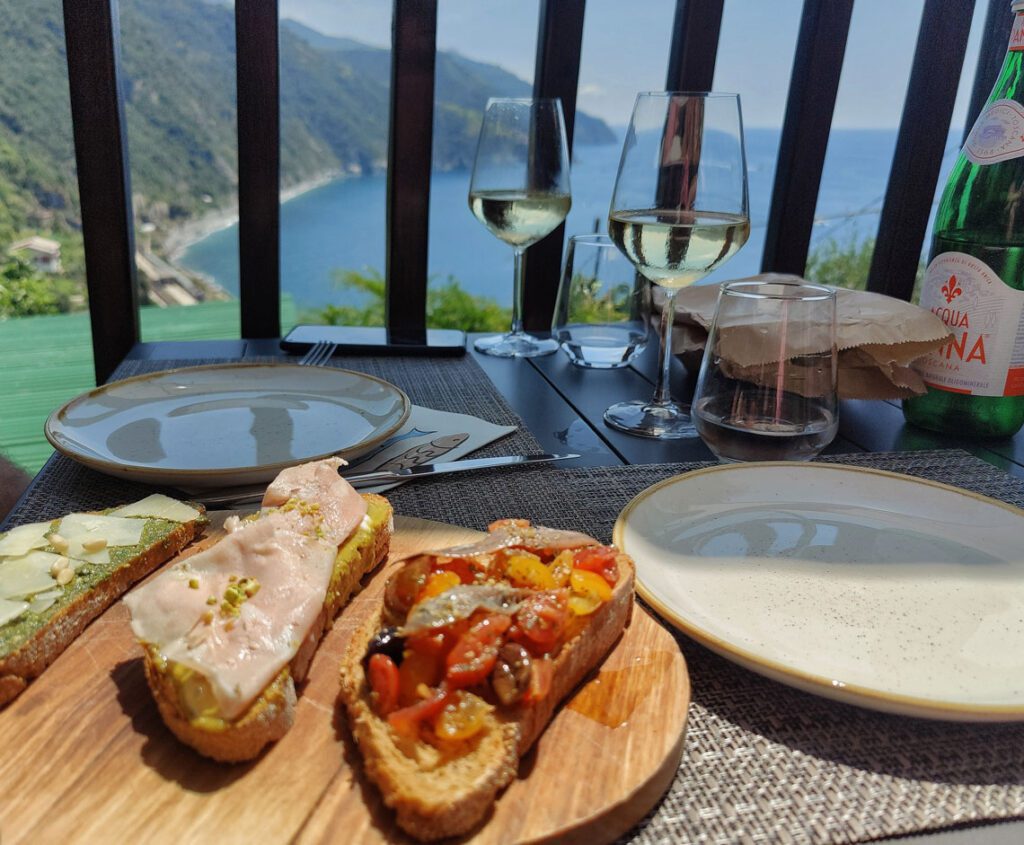 Discover the other villages of Cinque Terre: