Once again we leave Milan to enjoy the incredible panorama of the mountain landscapes and the colorful villas of Lake Como. Even if you have already visited this lake at least once, I assure you that there is always a new corner waiting to surprise you.
So, this time, the choice fell on the pretty town of Nesso.
Nesso is located on the eastern shore of Lake Como in its southwestern branch along the way from Como to the cape of Bellagio. The main attraction is Ponte della Civera, a roman bridge that crosses the mouth of the streams Touf and Nosè. The show is remarkable especially in spring and after abundant rains because the water that comes from the top turns into a beautiful and thunderous waterfall and ends up in the lake.
It is common to see small boats of tourists passing under the bridge, going up a few meters towards the gorge just to watch the spectacle of the waterfall.
The bridge connects the Coatesa with Riva del Castello and it has been used as set of various movies.
To get to the waterfall you take the 340 steps staircase until you reach the stone bridge. Leonardo da Vinci himself refers to this gorge in his Codex Atlanticus: "Nesso, the land where the river falls with great force into a huge mountain crevasse".
During the summer you can swim in the emerald water and the bravest can dive from the bridge 😉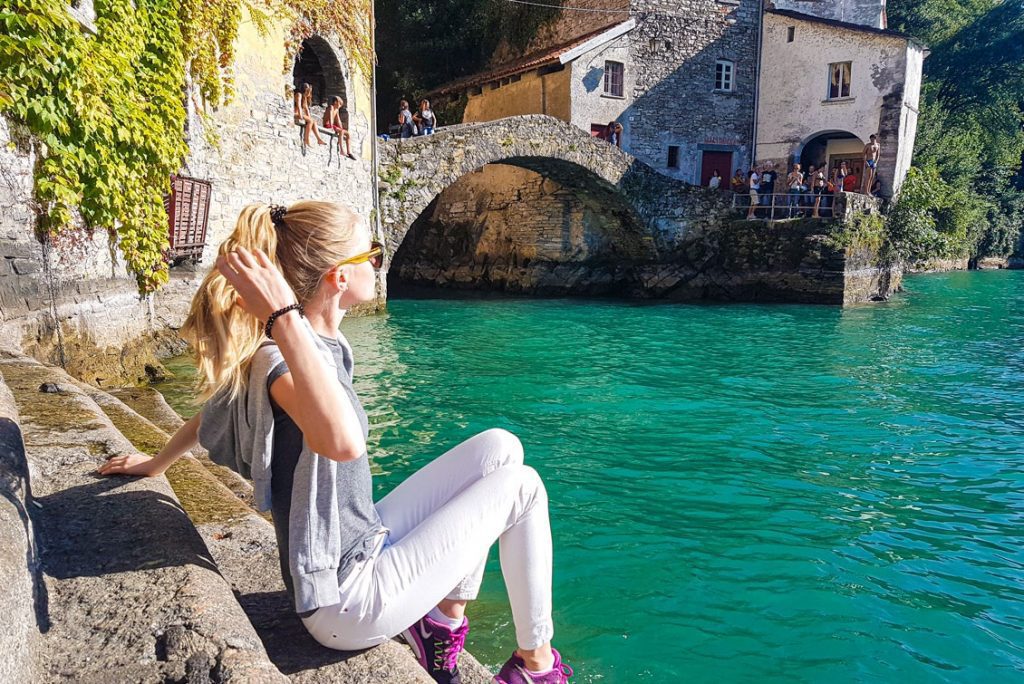 There are not many parking lots in Nesso and the coastal road is quite narrow. Better to find parking nearby and be ready for a walk. You can also reach Nesso by boat from Como.
Sormano and the lunch at "Baita La Colma"
Once visited Nesso you have several options: you can continue towards Bellagio, or cross the lake to reach Argegno and the mountain village of Pigra… or, for the more adventurous, reach the center of the Larian triangle for an unforgettable lunch!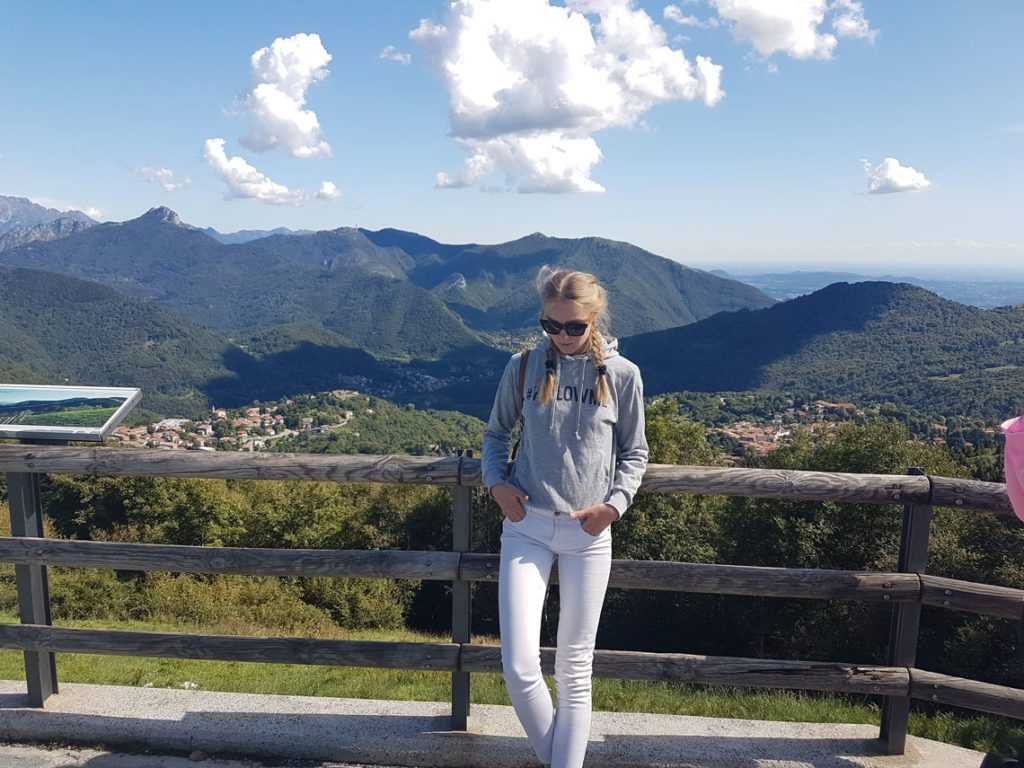 The popular Baita La Colma in Sormano offers the true flavors of the mountain and home cooking in front of a magnificent panoramic view. Personal advice: taste the houses mushrooms and taleggio cheese! Book a table in advance.
On a summer day, after a full lunch, it is so nice to relax and sunbathe lying on the grass. The view is breathtaking!